 Application
Self-improvement, brutal growth, witness the power of Victor's growth!
There is no gorgeous background, and there is no starting point for the tallest. The Wetter people deeply understand that to succeed, only double the effort than others!
The Wetter people never slack off on the road of growth!
Mastering core technology has always been the development direction of Weitel. Since its establishment, the company has been committed to tapping the technical elites of the industry, creating a strong R&D team, and closely cooperating with universities and research institutes for technical communication and cooperation with industry, academia and research. In less than two years, Wittel has acquired a number of independent intellectual property rights and national patents:
Apply for 2 national software copyrights and have been authorized;
Apply for 22 national utility model patents, of which 6 have been authorized and 16 have been accepted;
2 applications for national inventions have been accepted;
Apply for 3 appearance patents, accepted;
In addition, there are a number of invention patents and utility model patents for continuous declaration acceptance...............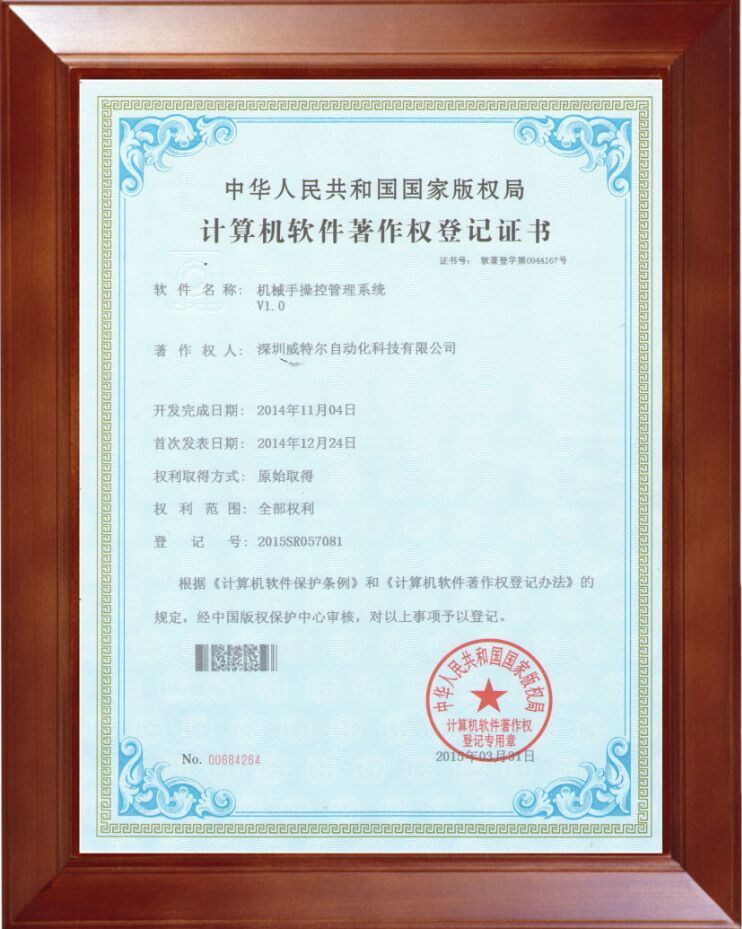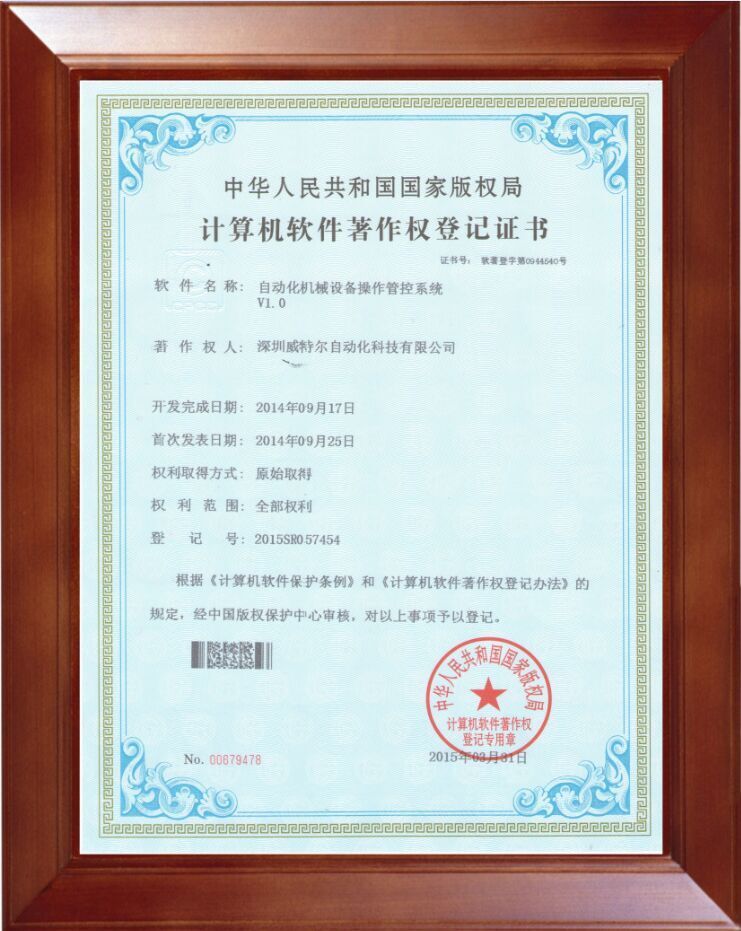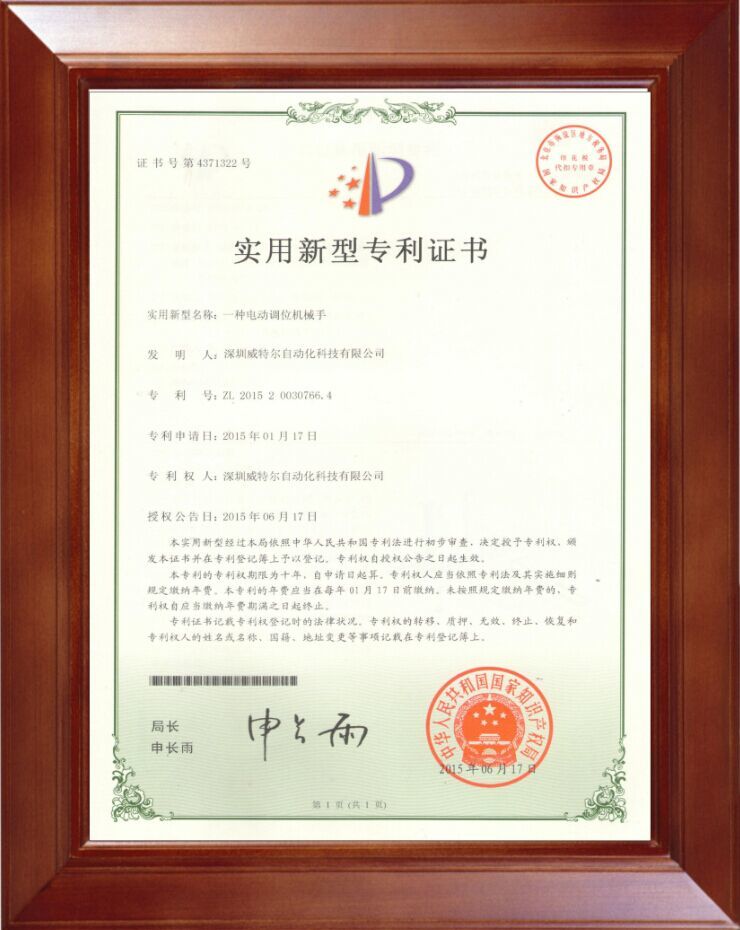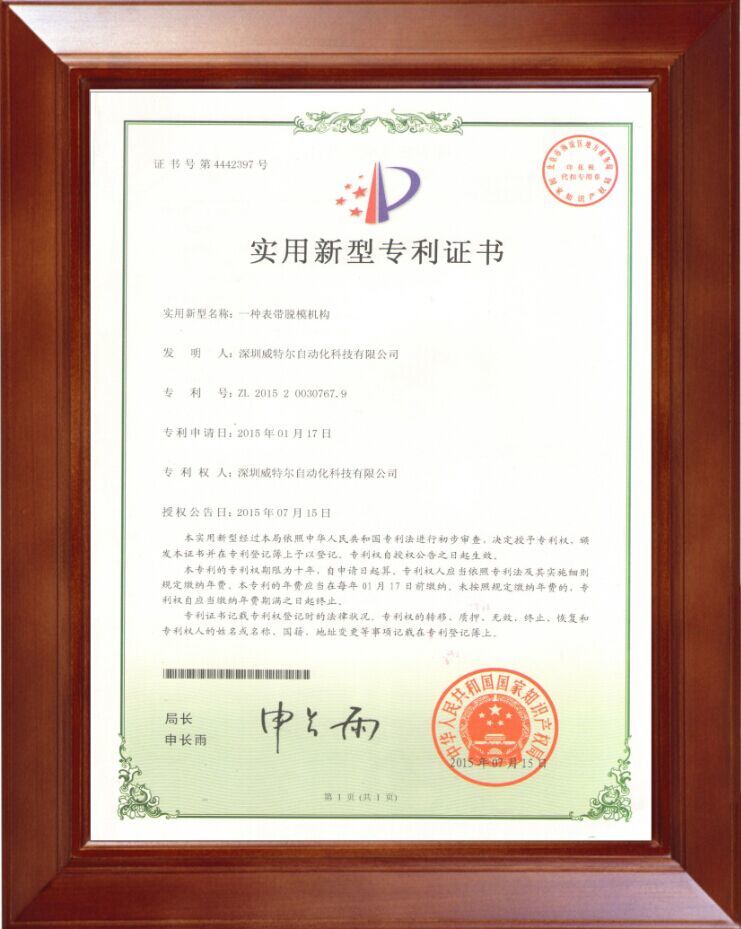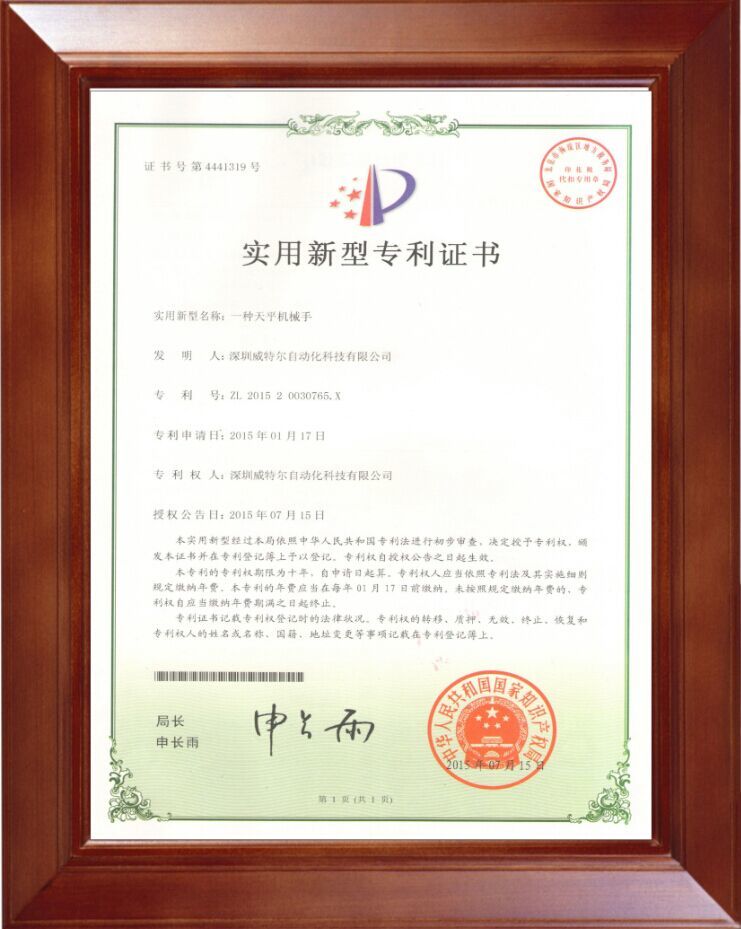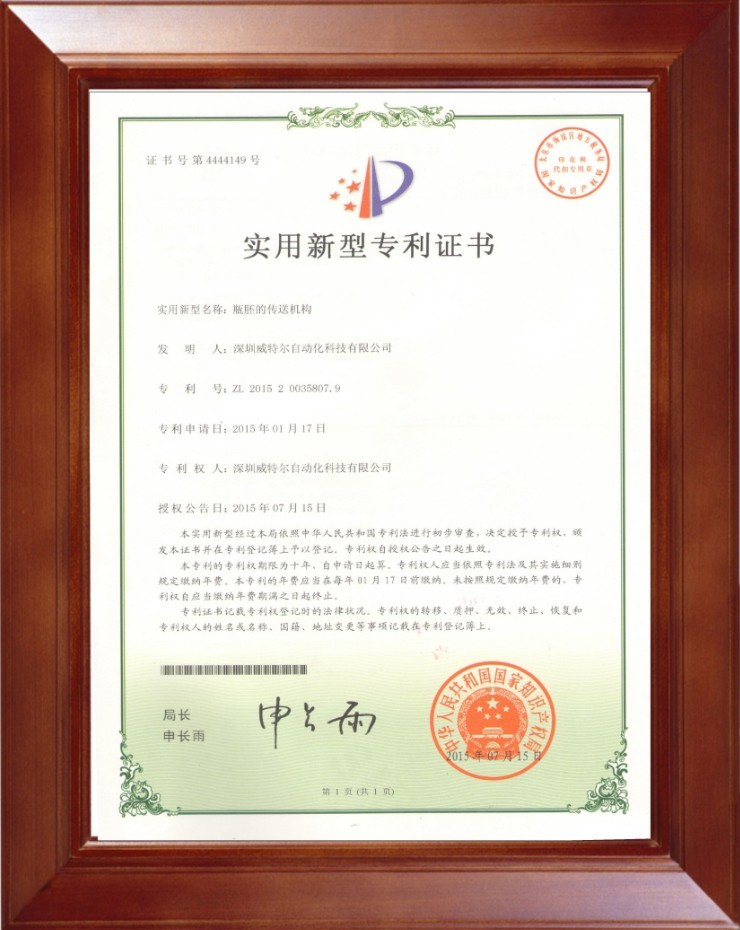 The pace of Victor's growth will never stop.........