 Products
Plastic molding series--arm robot
Preferred high cost,economical,convenient and efficient.
---
Plastic molding series--arm robot
Preferred high cost,economical,convenient and efficient.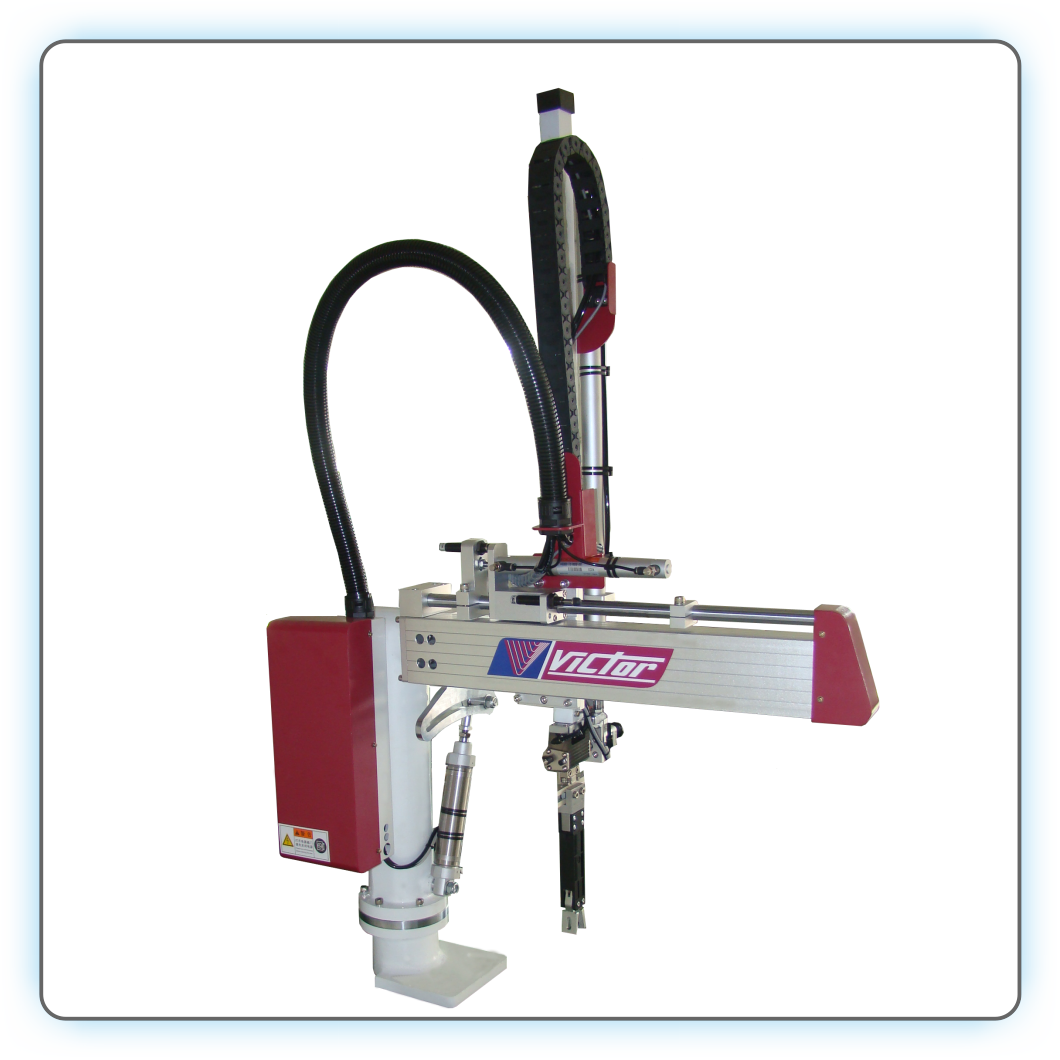 Exquisite,economic and practical.
Heavy linear slide rail.
Loop ball bearing.
Double hydraulic buffer.
Rotation adjustment at the range of 50°-85°both positive and negative.
Rotating mechanical arm, facilitate change mould.
The Man-machine Interface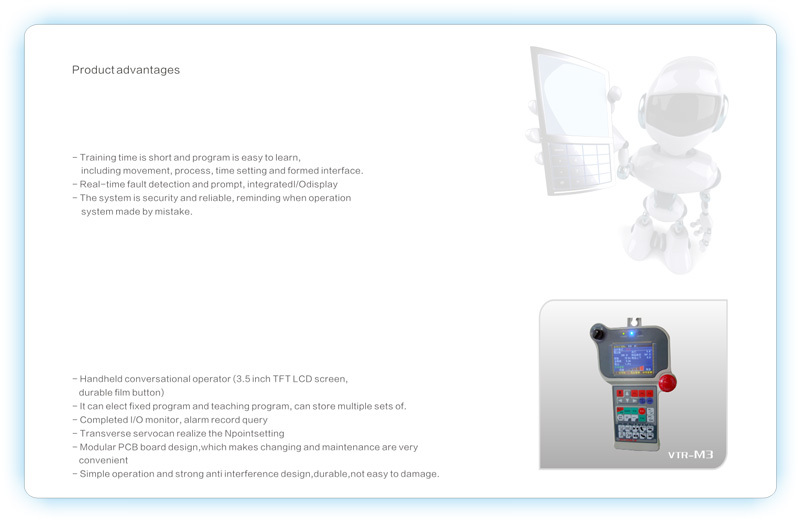 Product advantages
-Training time is short and program is easy to learn,including movement,process,time setting and formed interface.
-Real-time fault detection and prompt, integrated I/O display
-The system is security and reliable, reminding when operation system made by mistake.
-Handheld conversational operator(3.5inchTFTLCD screen,durable film button) -It can elect fixed program and teaching program, can store multiple sets of. -Completed I/O monitor,alarm record query -Transverse servocan realize the Npointsetting -Modular PCB board design,which makes changing and maintenance are very convenient -Simple operation and strong anti interference design,durable,not easy to damage.