 Application
Victor- Longmen three-axis servo handling manipulator program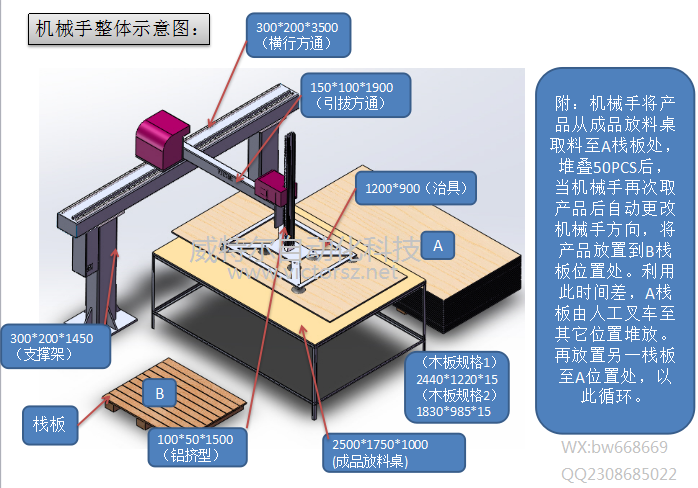 Thank you very much for using the mechanical equipment of S.Z.Victor Automation Technology Co.,Ltd. Its perfect performance and excellent quality will go through a pleasant production experience with you, in order to maximize its efficiency, we will provide you with Provide its perfect after-sales service plan.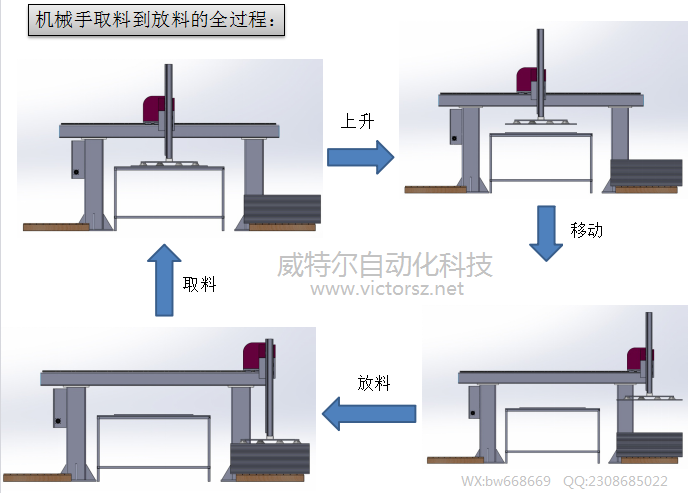 Within one year, all its accessories, including pneumatic components, control system and airway air pipe, will be replaced free of charge if there is damage, no labor will be charged, and lifetime maintenance will be provided for materials and labor costs after the warranty period.
After our mechanical equipment enters your company, we will install the machine for your company free of charge, so that the equipment and your company will be combined into one. After the installation and commissioning, our company will arrange one to two production commissioning according to its production status. Its mechanical production performance is optimized.
According to the actual situation of your company's production, our company will send engineers to explain the production and debugging of mechanical equipment. If you need to know more about our mechanical equipment, your company can send technicians to our company to study and visit. Our company will also hold regular training courses for robot production and commissioning. Your company can send technicians to study at our company.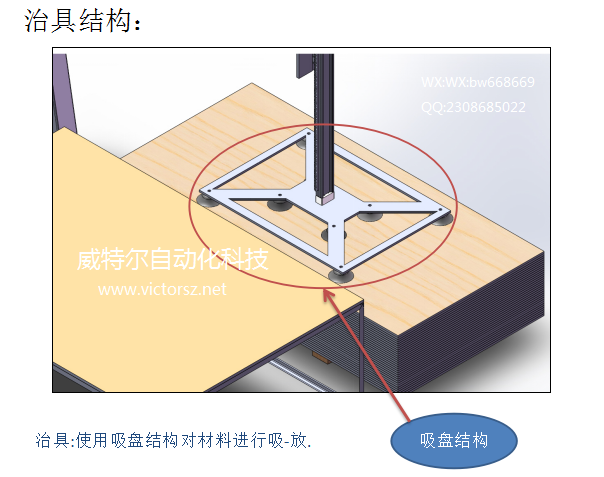 Our company will conduct regular inspections on mechanical equipment and put forward corresponding maintenance and maintenance opinions on mechanical equipment to optimize its life and efficiency.
If the mechanical equipment fails at any time, we will serve you 24 hours a day.
During the warranty period, we must strictly adopt all kinds of accessories of our company. If we use other accessories, it will cause mechanical failure. Our company will not be responsible for it. It will be charged after the sale. We are in the national brand, quality first, service number The principle of one, welcome customers to supervise and guide.