 Application
Code stacker, stacker automation solution - Victor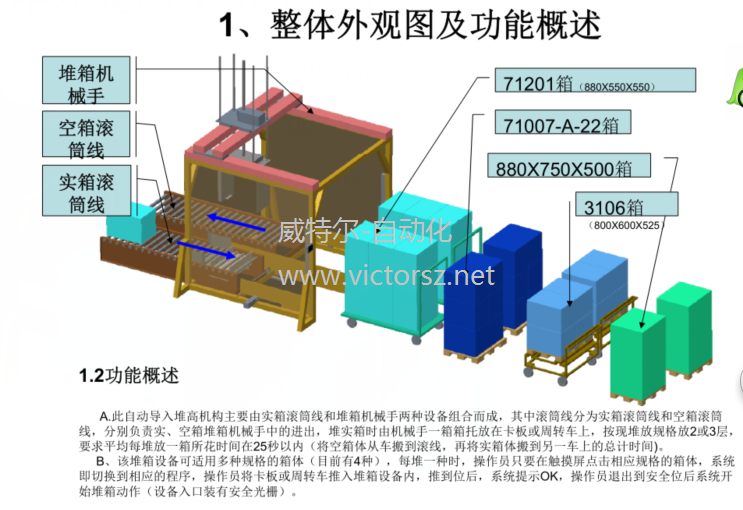 Victor's core technical team, with 20 years of foreign advanced technology achievements, has the courage to explore and innovate, has mastered many core technologies with independent intellectual property rights in the field of intelligent equipment, and has independently applied plastic injection molding for industrial robots and robots independently developed and produced. , CNC metal processing, metal stamping, automatic spraying, palletizing, hardware welding, etc., especially in the thin-wall injection high-speed extraction, injection mold inserts and CNC metal processing overall automation solutions and other sub-fields, with original design Ideas and core technologies are leading the industry.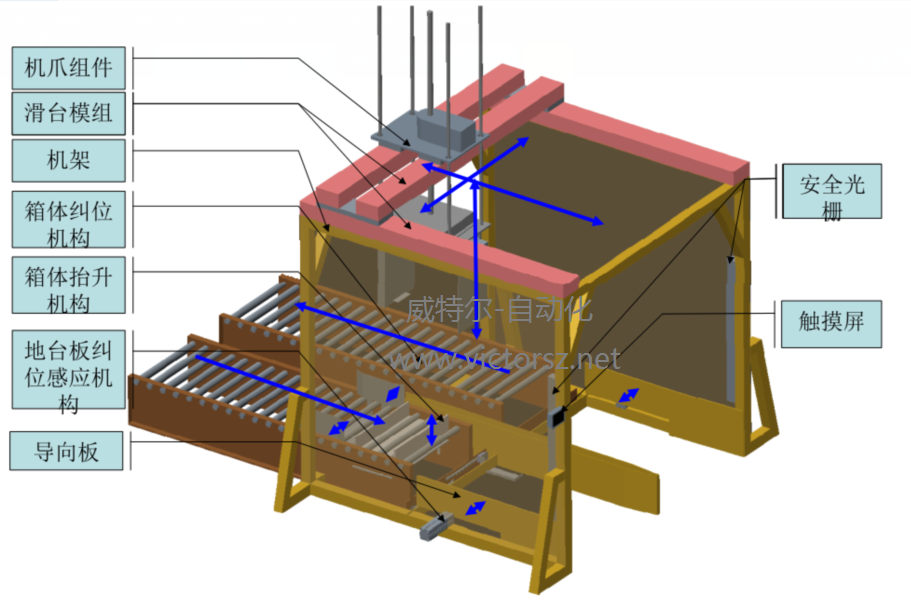 Victor (Industrial Robot) - Dedicated to building a domestic "Industrial 4.0 Automation" and "Smart Factory" one-stop service! Main: injection molding machine special manipulator, CNC manipulator, metal punching manipulator, fuel injection robot, welding manipulator, assembly manipulator and custom-made non-standard automatic mechanical equipment! Find global partnerships and entrepreneurial partners!
For more industry news, please pay attention to the QR code below.