 Application
Victor robot cnc processing whole plant automation solution application case
Victor robot cnc processing whole plant automation solution application case——This case is an intelligent metal processing line tailored by Victor Robots to Japan's Mitsubishi electromechanical parts suppliers.
The entire production line uses 7 cnc machining centers, 2 victor one-to-two robots, 3 victor one-to-one robots, 2 feeding aids, and 4 relay positioning aids. And a conveyor belt.
The whole process of unmanned operation automatically completes a series of complicated actions such as feeding, blanking, secondary positioning, process conversion and inspection. The operation is stable and the positioning is accurate, which greatly improves the production efficiency, improves the product quality and reduces the labor cost for the customer. Praised by customers.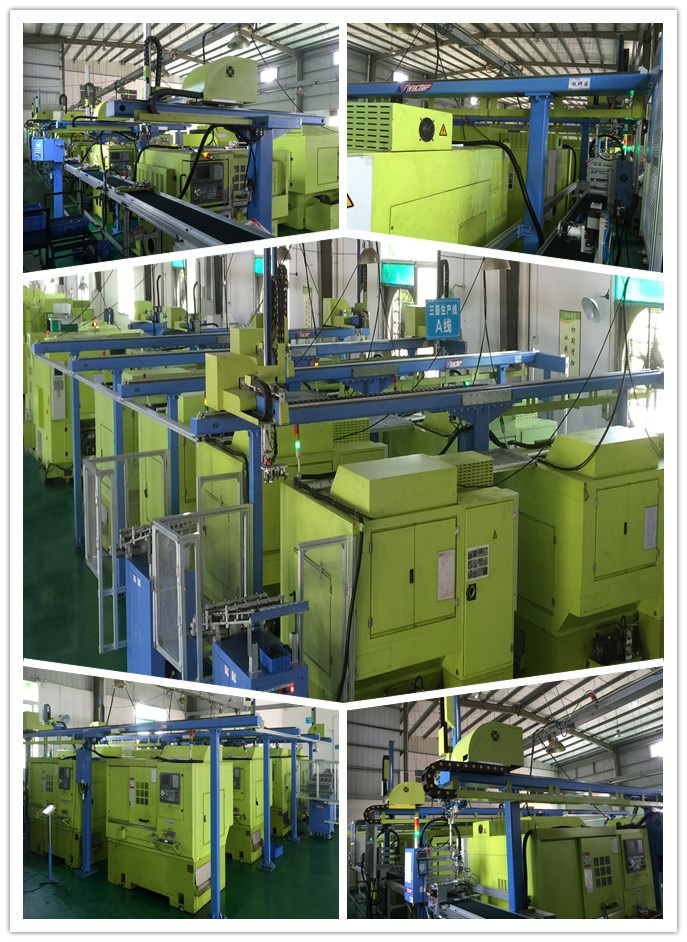 About Victor Robots:
The company is committed to tapping the technical elites of the industry and has created a strong R&D team, bringing together a group of young people who are proactive and self-improving, with rich practical experience in the field of intelligent equipment, focusing on the development, production and production of high-end intelligent equipment such as industrial robots and robots. System integration application!
"victor" robot integrates into Europe's advanced design concept, based on the automation application of plastic injection molding, and continues to innovate and explore new products and new technologies. It has been widely extended to metal processing such as CNC, CNC lathe, metal stamping, metal die casting and so on. The field covers intelligent manufacturing applications and unmanned factory solutions for the automotive, medical, and 3C industries.
No best, only better! The Weite team will continue to innovate and develop in the field of automation, and will provide customers with the best quality products and considerate services!