 Products
Palletizing Series--D80N
High-speed, large load ,and long-distance palletizing robot ,with fast programming,2-dimensional and 3-dimensional visual guidance,conveyor tracking,remote monitoring, and other advanced features,bring a flexible and convenient code stamped solutions for your production line,a substantial increase in production
Six-Axis Industrial Robot
Six-Axis Industrial Robot
---
five-axis industrial robots - Palletizing Series
High-speed, large load ,and long-distance palletizing robot ,with fast programming,2-dimensional and 3-dimensional visual guidance,conveyor tracking,remote monitoring, and other advanced features,bring a flexible and convenient code stamped solutions for your production line,a substantial increase in production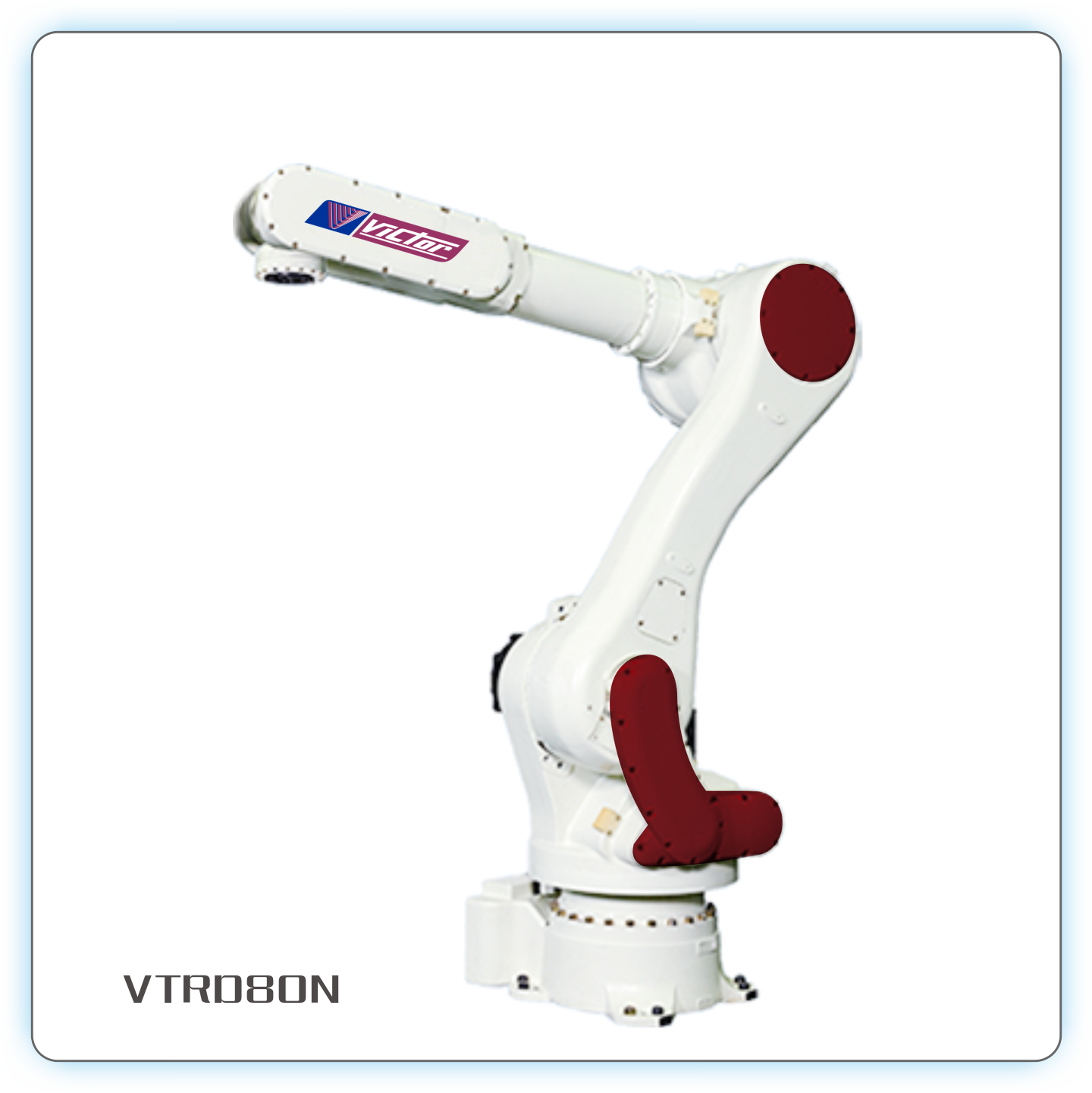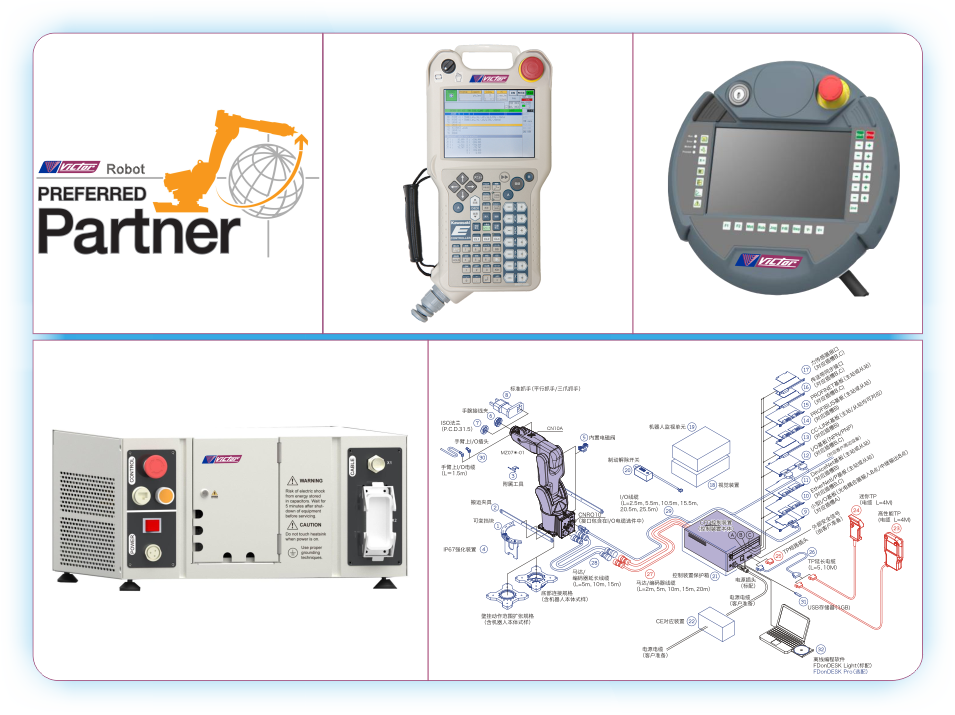 FlexPendant VC8.4
4.3 -inch high-definition color display,processing implementation taught by riot riot in the region, editor job security ,you can display the current location I/O signal combining information and customized display interface,with precise trajectory control and high-speed data loader executive function,salable external USB storage device to improve storage capacity.
Control cabinet VT-8.8
The compact control cabinet and simple cable ,saving the user installation space and transportation costs;the controller is equipped robot control library and I/O module control functions. Support Ether CAT,CAN Open field bus.self-diagnosis DIAG,as well as remote diagnostics and network maintenance functions.
Rich internal interface
24 digital inputs and 16 digital outputs ;2-way and two -way-4-20mA 0-10V analog input;2-way and one-way 0-10V4-20mA analog output;standard DB9 male and female seat one each channeling communication interface;reserve1channel RJ45external interface;scalable control of peripheral devices,up to additional axes,with multiple bus compatible.